Welcome to avocadosource.com
The free, virtual library of avocado knowledge.
Updated 10/13/2016


Do you have any research reports, theses or a new developing avocado industry?
Send us a copy in any language and we will post it on avocadosource and share it with the avocado world.
A tribute to Avraham D. Ben Ya'acov
Dr. Avraham Ben Ya'acov passed away on October 3, 2016. He was an inspiration to all who work with avocados. He was in large part responsible for the current worldwide activity focusing on the identification and testing of great numbers of rootstocks with different scions and under diverse growing conditions such as calcareous soils, saline conditions and disease pressure from Phytophthora cinnamomi and other diseases. He was the primary force behind current work on the identification and conservation of Persea germplasm. His contributions to the "world of avocado" were recognized by the International Avocado Society in 1998, the American Society for Horticultural Sciences in 2000 and by the Israeli agricultural community in 2005.
<![if !vml]>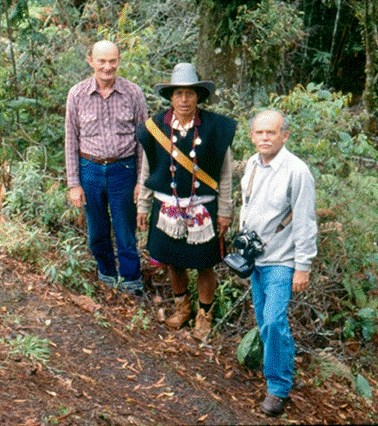 <![endif]>
Dr. Michal W. Borys, Tzotzil guide and Dr. Avraham D. Ben-Ya'acov during an avocado germplasm exploration visit to Chiapas, Mexico.
<![if !vml]>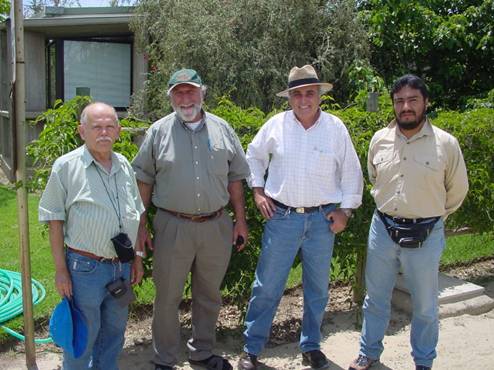 <![endif]>
Dr. Avraham Ben Ya'acov, Reuben Hofshi, Francisco Gardiazabal and Dr. Alejandro Barrientos in Chile in 2002.
<![if !vml]>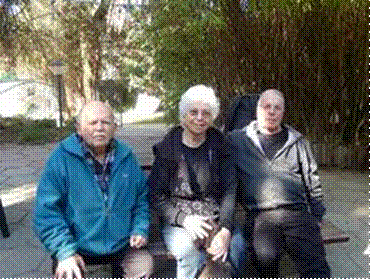 <![endif]>
Dr. Avraham Ben Ya'acov, Tami Ben Ya'acov and Dr. Uri Lavi in Israel, January 2015.
A tribute to Avraham D. Ben Ya'acov
Arpaia, Mary Lu; Barrientos-Priego, Alejandro F., Fassio, C., Hofshi, Reuben, Köhne, J. Stefan, Thorp, T. Grant, Whiley, Anthony W.
This web site is funded and managed by the Hofshi Foundation; a non-profit foundation dedicated to the dissemination of avocado knowledge around the globe.
The information on this website is posted in the spirit of sharing information with the worldwide community. Please remember that this information is the result of intellectual activity and should be cited as to source and author when used.

For comments, contributions or problems with this web site, contact The Hofshi Foundation at webmaster@avocadosource.com.
© 2003-2016 The Hofshi Foundation